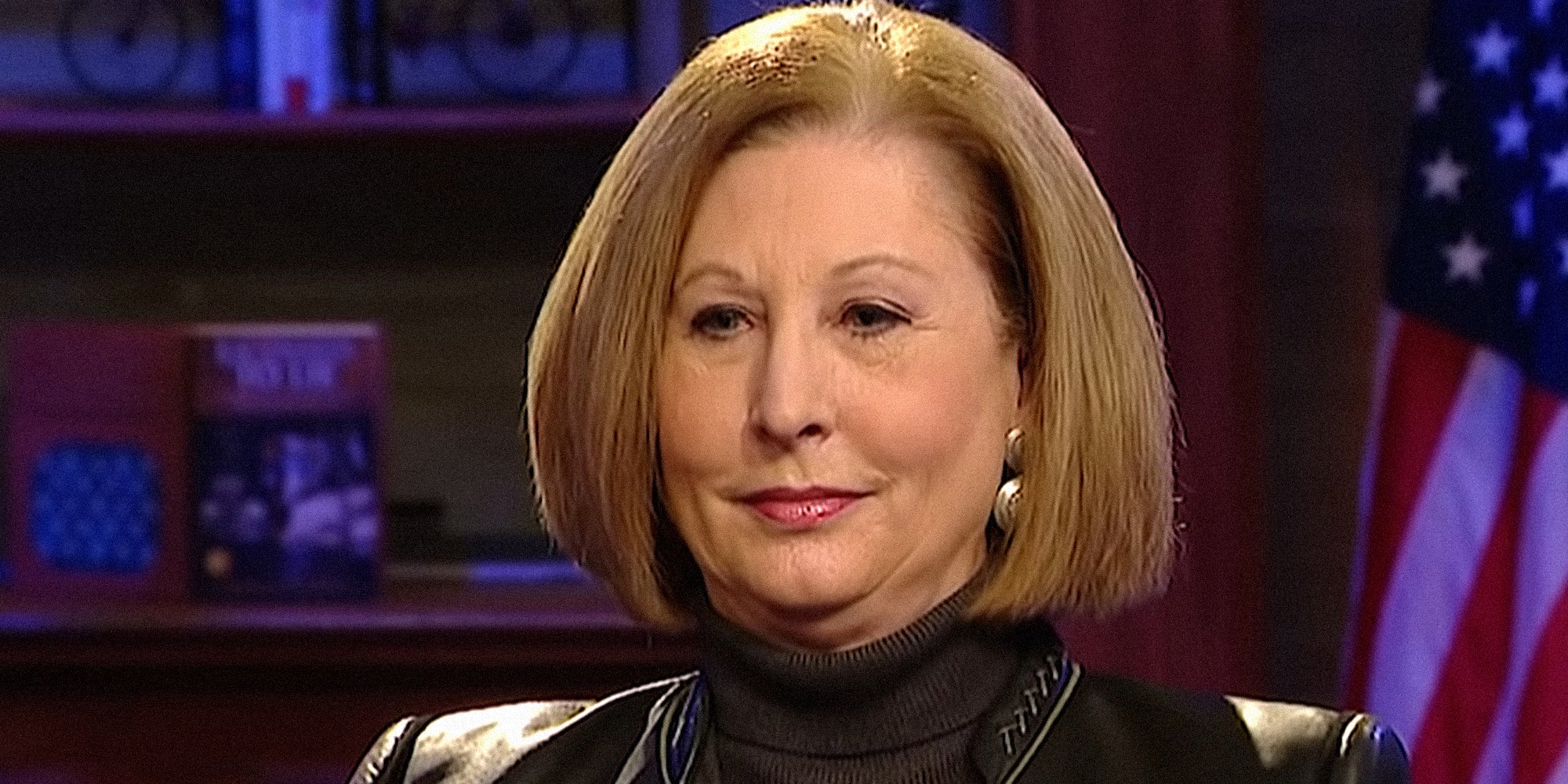 Sidney Powell, a former attorney for former President Donald Trump, is accused of failing to register an organization she runs as a charity in Florida.
Florida Agriculture Commission Nikki Fried has filed an administrative complaint against Powell, who is among the most prominent proponents of debunked claims of widespread fraud in last year's election. Fried, a candidate for governor of Florida, alleges that Powell did not register Defending the Republic as a charity with the state and obtained contributions through deception, misrepresentation, and false pretense, the Florida Phoenix reports.
"If you misrepresent yourself and deceive Floridians out of their hard-earned money, it's my job to hold you accountable," Fried tweeted Monday morning. "Whether you're big or small, a scammer or Donald Trump's former attorney—the law applies to you."
According to state records, Defending the Republic is a 501(c)(4) nonprofit created in late February. Its officers include Mike Lindell and Joseph Flynn, who is presumably Michael Flynn's brother. Lindell's listed address matches that of his company, My Pillow, headquarters in Minnesota.
Powell is not listed as an officer; however, when it voluntarily dissolved last month, the filing referred to her as chairman of the board. The website also urges people to follow it on Telegram and gives the handle for Powell's channel.
Fried said that her office launched an investigation following a consumer complaint in November 2020, the Phoenix reports. A subpoena showed that Powell controls it.
Fried, who is running against an incumbent who is among Trump's closest allies, has denied the complaint is politically motivated.
Defending the Republic did not respond to request for comment sent via its website Monday afternoon.
In its articles of incorporation, Defending the Republic says its purpose is to "litigate cases of importance to the American republic," "conduct advocacy and grassroots organization for constitutional freedoms," and "engage in other social welfare activity."
Along with donation solicitations, Defending the Republic's website includes information about efforts to overturn election results in Michigan, Pennsylvania, Arizona, Georgia, and Wisconsin. The site has sections on China and COVID-19, both topics popular with the conspiracy theory crowd that hangs onto Powell's and Lindell's every word. Its news section features articles from the Epoch Times and Gateway Pundit, both of which Medias Bias Fact Check rates as questionable for extreme bias and failed fact checks.
The allegations in Florida come as Powell faces possible sanctions in Michigan associated with her efforts to contest election results there. She and Lindell are both being sued for $1.3 billion by Dominion Voting Systems over repeated statements accusing the company of being part of a conspiracy to throw the election for President Joe Biden. While she's described Defending the Republic as a legal defense fund to protect election integrity, Dominion accuses Powell of operating it to benefit herself personally, the Denver Post reports.
According to a release from Fried's office, Defending the Republic has 21 days from June 15, the day it was served, to come into compliance or settle. If it does not, it may face further legal action, including fines of $15,000.
The post Trump's 'Kraken' attorney accused of running fraudulent charity appeared first on The Daily Dot.
Read more: dailydot.com
President Donald Trump speaks on the telephone with Russian President putin in the Oval Office of the White House, January 28, 2017 in Washington, DC.
Former President Donald Trump stressed another Georgia elections official to find voter fraud, The Wall Street Journal reported. Frances Watson is the chief investigator at the Georgia Secretary of State's part. "Do you think they'll be working after Christmas, to keep it leading fast? " Trump asked. "Because, you are well aware, "were having" that time of the 6th, which is a very important date." See more tales on Insider's business page.
Former President Donald Trump advised a Georgia elections official to show nonexistent evidence of mass fraud before the "very important date" of January 6, The Wall Street Journal reported Wednesday.
In a six-minute phone call before Christmas, Trump pressured Frances Watson, the investigations supervisor for the Georgia Secretary of State, to scrutinize the signatures on mail-in referendums, while falsely claiming he won the state by "hundreds of thousands of votes."
Trump lost Georgia by over 11,000 elections, an outcome confirmed by reviews and the state's Republican elections officials.
The phone call with Watson was a prelude to a more confrontational talk days later with Georgia's Secretary of State, Brad Raffensperger. In that communication, daytimes before the insurrection at the US Capitol, Trump suggested that the GOP official could be criminally prosecuted if he did not help overturn the 2020 election.
While the announcement has previously been reported on, first by The Washington Post, The Journal obtained the audio of the call.
You can read a transcript below.
Unknown: Ms. Watson, the president.
Donald Trump: Hello, Frances. How are you?
Frances Watson: Hello, Mr. President. I am actually doing very well.
Trump: Good. Well you have a big fan in our great director, right? Chief of staff, Mark.
Watson: I did! I convened him. I, um, it was a pleasure to meet him yesterday.
Trump: That is great. He's a great - he was a big success for us. He was a great congressman and then, when you lead by 35 stations it's hard to get parties out of there, but I tried very difficult, for two years. And we got him, and he's done a fantastic activity. I just wanted to thank you for everything. He told me you've been great.
And you know, gaze, this country is counting on it. Because it's quite interesting. So I acquired Florida in a record number. Ohio in a record. Texas in a record. Alabama by 40 - 40 items. And I won everything but Georgia. And, you know, and I earned Georgia. I is a well-known fact that. By a lot. And the people know it. And, you know, something happened. Something bad happened.
And I hope you're doing that[ inaudible] - you know, I hope you're going back two years, as to report to simply checking, you know, one against the other because that would just sort of has become a signature check that didn't convey anything.
But if you go back two years, and if you can get to Fulton, you are going to find things that are going to be unbelievable. The treachery that we've listen from -
Watson: Right.
Trump: Rudy - you know, just good roots. Genuinely good roots. But Fulton. Fulton is the motherload, you are well aware, as the construction leads. Fulton County -
Watson: Right.
Trump: And, uh.
Watson: Well, Mr. President, I regard your mention. And I can assure you that our squad, and the GBI, that we're merely interested in the truth.
Trump: That's great.
Watson: And feel the information that's based on the facts. We've been working 12 -, 16 -hour eras. And-
Trump: Great.
Watson: - you know we're working through it. So I can rest assured that. I do appreciate you calling. I is a well-known fact that you're extremely, very busy, a very important man, and I'm very honored that you called. And, you are well aware, and quite-
Trump: It's so important what you're doing.
Watson: Quite frankly I'm stunned that you would take time to do that, but I am very appreciative.
Trump: Yeah, Mark asked me to do it. He thinks you're enormous. You know, you just have the most important job in the country right now, because if we earn Georgia - first of all, if we triumph, you're going to have two earns. They're not going to see prevail right now, you know. They're down. Because the people of Georgia are so angry at what happened to me. They know I acquired. Won by hundreds of thousands of polls. It wasn't close.
And Alabama, you know ... I won South Carolina in a record. Alabama in a record. Florida in a record. You know, I earned Florida by 6- or 700,000 referendums. It's never happened before with a Republican. With all the money they spent. You know, you heard all that, these guys going down, spending a fortune.
And we won Texas by a record. Texas was won by the biggest, the biggest number ever. And it, you are well aware. And Ohio of course. You know that. You only knew that. That was prevailed by nine details or something. And it's ... all of it. Iowa. And it never obligated impression. And, you are well aware, they plunged votes. They slipped all these votes.
Stacey Abrams. Really, really terrible. Just a awful thing.
And I will say this. If and when - I symbolize, hopefully this will show, because if you go back two years or four years you're going to see it's a totally different signature - but, but hopefully when the answer "re coming" you'll be praised. I represent, I don't know why, you know they've made it so hard. They will be admired. People will say, "Great." Because that's what it's about. That ability to check and to make it right. Because everyone knows it's wrong. There's merely no way.
You know, the government has beings in Georgia, for example, that won, and I was way ahead of them, and they prevailed because of me - you know I drew them, as they call it, coattails - we gathered them across and "theyre saying", "There's no way I beat you by 15 sites, " you know. I've had that - we've had spate of those calls too.
So, anyway. But whatever you can do, Frances. It's a great thing. It's an important thing for the country. So important. You "ve no idea", it's so important.
Watson: Well, Mr. -
Trump: And I very much appreciate it.
Watson: Well, I admire your bawl. And I hope you and your family have a very healthy and fortunate Christmas. And I certainly appreciate you and everything that you've done.
Trump: Well, and I applauded the fact very, Frances. Do you think they'll working here after Christmas, to keep it going fast? Because, you know, "were having" that appointment of the 6th, which is a very important date.
Watson: Right, right. I know you've gone that coming up. And I can assure you that I'm going to be working and we're going to be working. And it's-
Trump: Good.
Watson: And I applauded the fact. And you know, our team's out there working, you know. We've come pandemic-
Trump: I hear the Georgia, it's not the FBI, what was it, the BI, right?
Watson: Right.
Trump: But I listen, I sounds they're splendid. And I heard it said that I'm 96% with them, so that's good, okay.
Watson:[ humour]
Trump: But say hello to those guys. Tell them I appreciate it very much. Let' em all know.
Watson: I will certainly do that.
Trump: You just take care. Call anytime you need, if you need assistance. Call me. Mark has the quantity. Mark realizes it, but I wanted to call you and thank you.
Watson: Well, thank you for coming in. And you have a good evening.
Trump: Thanks, Frances. Take care. Have a good Christmas and everything. So long. Thanks, Frances.
Watson: Thank you. Goodbye.
Trump: Appreciate it. Bye.
Read the original commodity on Business Insider
Read more: feedproxy.google.com