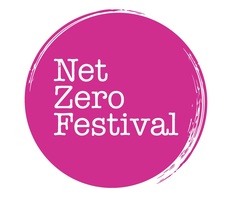 Former Home Secretary Amber Rudd, atmosphere scientist Michael E. Mann, and Schroders CEO Peter Harrison showed as keynote loudspeakers for September's Net Zero Festival
The first wave of tickets is now available for the annual Net Zero Festival, which is set to run practically from September 29 st to October 1st, and will bring together the business leaders, investors, and policymakers who are striving to accelerate the world net zero transition.
Building on the success of the inaugural Net Zero Festival last autumn, this year's event will provide a showcase for the projects and inventions that are driving the net zero transition, as well as a unique forum in which to explore the immense challenges and opportunities associated with the lettuce industrial revolution.
Delegates can now secure their tickets for the virtual happen and check out the planned agenda for the three daytime programme, which is set to be hosted by BusinessGreen editor James Murray alongside top broadcast journalists Krishnan Guru-Murthy, Gavin Esler, and Lucy Siegle.
BusinessGreen can today reveal several of the keynote talkers for the Festival, including former Energy and Climate Change Secretary Amber Rudd, contributing US climate scientist Michael E. Mann, Schroders CEO Peter Harrison, and Solar Impulse chairman and solar aviation pioneer Bertand Piccard.
They will be joined by a raft of top dark-green business professionals, such as Lanzatech CEO Jennifer Holmgren, CDP CEO Paul Simpson, and former Marks and Spencer's sustainable business director Mike Barry. Further speakers are set to be announced in the coming weeks, as one of the purposes of an schedule that sheathes everything from net zero investment and supply orders to public date and the is essential for a simply transition.
The Festival will likewise boast talkers, fringe incidents, and digital content from a raft of spouses, including Schroders, ENGIE, SNC Lavalin, Bank of America, GSK, Kingspan, Boston Consulting Group, the Cambridge Institute for Sustainability Leadership, Carbon Tracker, Aldersgate Group, and many, many more.
In addition, BusinessGreen is today inviting submissions for proposals for fringe phenomena, which could be incorporated as part of the Net Zero Festival this autumn.
The main three era program phenomenon will take place practically from September 29 th, but this year's Festival will additionally boast – coronavirus rules letting – a VIP launch reception on September 9th and the return of the BusinessGreen Leaders Awards on September 22 nd. BusinessGreen also is interested in working with partners to add further virtual or physical fringe phenomena to the programme, alongside next week's Net Zero Nature Summit – oversteps for which continue to accessible – and a Net Zero Culture Summit in October.
"With thousands of fellowships now committed to delivering net zero emissions and the UK set to host the critical COP2 6 Climate Summit this November, the Net Zero Festival could not come at a more opportune time, " said BusinessGreen editor-in-chief James Murray. "We are going to bring together some of the world's foremost philosophers on what it takes to accelerate and expand the net zero transition and we'd urge business directors, investors, industrialists, policymakers, and campaigners to join us in exploring how to navigate what is the defining economic, political, and technological trend of the age."
Interested parties can procure their tickets for the Net Zero Festival here, is applicable for a guest ticket to the Net Zero Nature Summit on May 27 th here, and refer their entries to the BusinessGreen Leaders Awards here.
Read more: businessgreen.com